Good day to you, my fellow traveler.
In this journey called life, I am very privileged to have known someone this week. Though virtually or remotely, I feel a strong connection with this person. This is perhaps because of our views about the current global events, specifically about jabs, or maybe more because we share the same Gospel values and that of Jesus, our King.
Though the world has been in chaos and many are leaning toward anxiety and depression, having a connection with other people is just the dose to keep us sane and inspired.
This is how I feel during the week. I feel a sense of belongingness. I begin to see myself journeying with other people and families, not just alone with my family.
Despite the mandatory physical distancing, it is not a reason for us to embrace social distancing. We can always have a healthy social connection through the technology we have been using for years.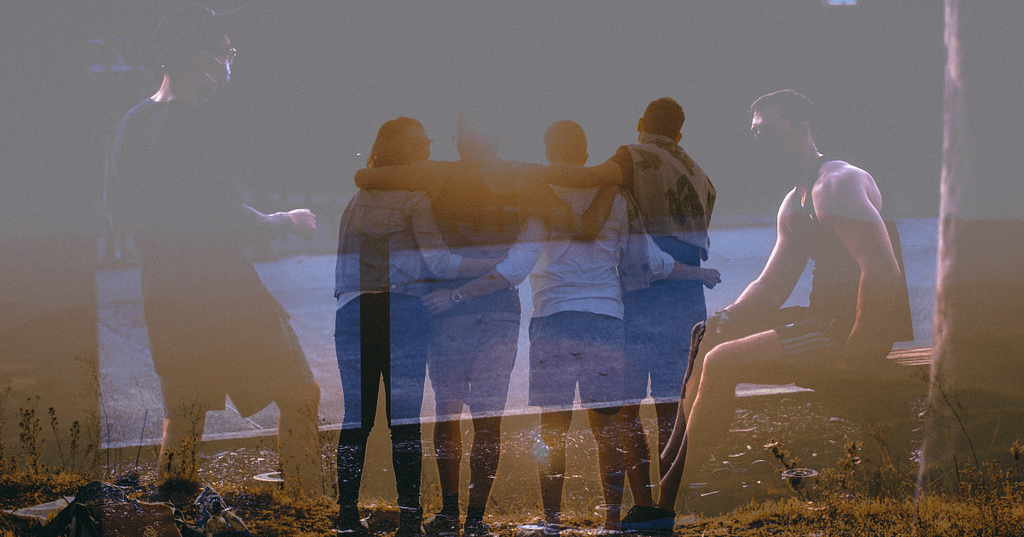 With Jesus, our King, we can always turn the tide.
With Jesus, our Savior, we know we are loved and protected.
With Jesus — who is the Truth, the Way, and the Life — I'd like to share with you the Bible passage shared with me this week.
I am pretty sure you already read this passage. Yet, let us refresh ourselves with it as we journey through life in Jesus, as the Truth, the Way, and the Life.
The Way of Love

13 If I speak in the tongues of men and of angels, but have not love, I am a noisy gong or a clanging cymbal. 2 And if I have prophetic powers, and understand all mysteries and all knowledge, and if I have all faith, so as to remove mountains, but have not love, I am nothing. 3 If I give away all I have, and if I deliver up my body to be burned,[a] but have not love, I gain nothing.

4 Love is patient and kind; love does not envy or boast; it is not arrogant 5 or rude. It does not insist on its own Way; it is not irritable or resentful;[b] 6 it does not rejoice at wrongdoing, but rejoices with the Truth. 7 Love bears all things, believes all things, hopes all things, endures all things.

8 Love never ends. As for prophecies, they will pass away; as for tongues, they will cease; as for knowledge, it will pass away. 9 For we know in part and we prophesy in part, 10 but when the perfect comes, the partial will pass away. 11 When I was a child, I spoke like a child, I thought like a child, I reasoned like a child. When I became a man, I gave up childish ways. 12 For now we see in a mirror dimly, but then face to face. Now I know in part; then I shall know fully, even as I have been fully known.

13 So now faith, hope, and love abide, these three; but the greatest of these is love.

1 Corinthians 13
To my fellow traveler who reminded me about the passage this week, I thank you once again for taking the time to share your thoughts with me. (I would have liked to mention your name; unfortunately, I wasn't able to let you know before writing this).
The Bible passage was just in time for me. Like Shepherd's staff, it has redirected me.
May YHWH, our Father in Heaven, continue to bless us and keep us under His wings (Psalm 91:4). We ask this in the name of Jesus. Amen.