Reading through Revelation 6:8, it seems that the scale is world wide.
I looked, and there in front of me was a pallid, sickly-looking horse. Its rider's name was Death, and Sh'ol followed behind him. They were given authority to kill one-quarter of the world by war, by famine, by plagues and with the wild animals of the earth.

Revelation 6:8 (Complete Jewish Bible)
So far, we had world war I and II. Then we've had this pandemic. What comes next might be global famine? Is the enemy positioning now his minions for this world-wide famine?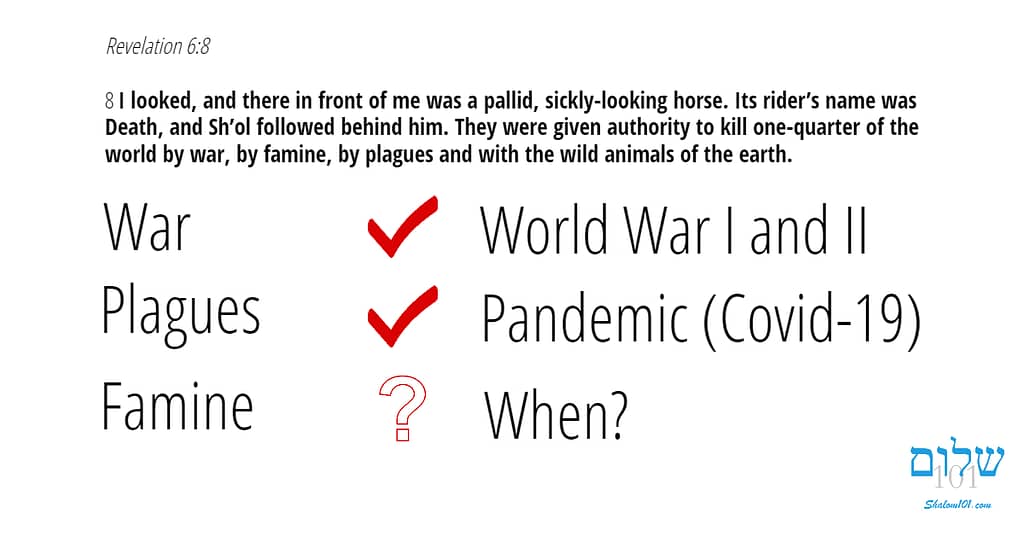 I always believe that in every human endeavor lies a spiritual influence. There is more to life than just the physical.
Revelation is a bit hard to understand. Let us pray to the Father to bless us with wisdom and understanding.