The enemy has destroyed and corrupted families for decades disguised as advancement, progress, and development.
Am I ready to take back what truly matters in life? Or is this so-called advancement more important than family?
Parents work so hard for the sake of family and children. Along the way, career and ambitions have blurred the purpose and reason… only to find out in the end that there is no longer a family to live and work for.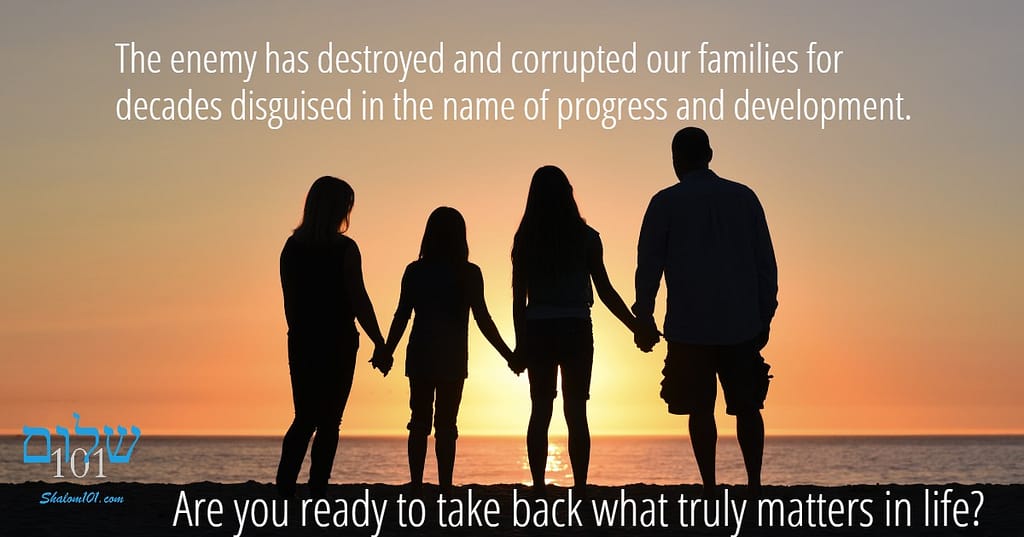 Family matters! It is the reason why we work. Let us spend time with our children while they are young, and they will gladly spend their time with us and with their families when they grow old.

Let us make it a point to rest during Sabbath. Let us spend time with our family and loved ones honoring God through this blessing, the family, that He has bestowed on us.
Prayer
Father in Heaven, I thank you for my family and love ones. Those who are dear to me: my friends and colleagues.
Bless us all father that we may enjoy what truly matters in life. Bless us Father that we may see and enjoy the beauty and purpose of families in this world.
Bless us father that we may be the spark to make this a better world through having families whose center is you our God, YHWH.
May we be light and inspiration for others despite our frailties and shortcomings as parents, children, and grandchildren.
This we ask as we await for your Kingdom through Jesus, our Messiah and King. Amen.