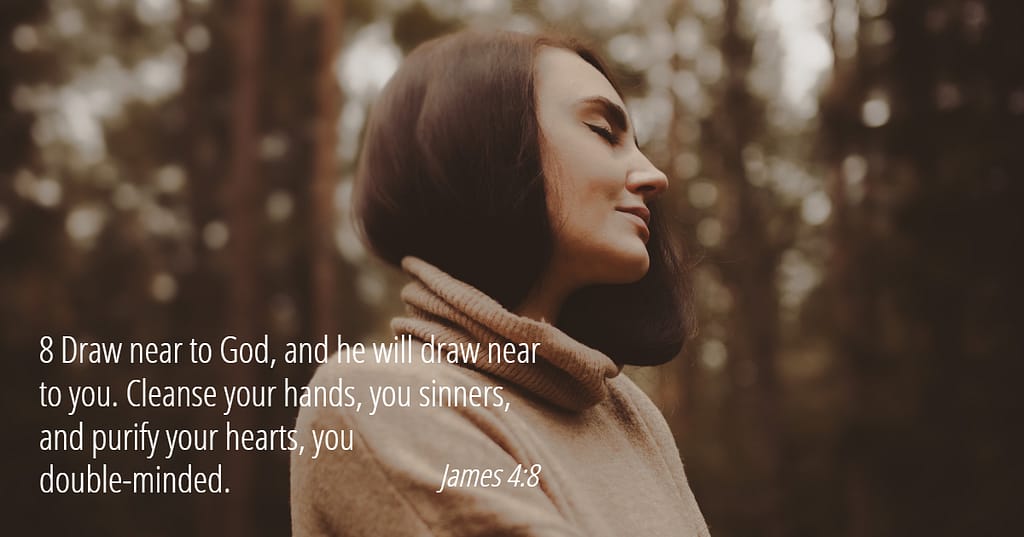 8 Draw near to God, and he will draw near to you. Cleanse your hands, you sinners, and purify your hearts, you double-minded.

James 4:8 (ESV)
Reflection
What does double-minded mean?
Here is what merriam-webster.com says:
wavering in mind : UNDECIDED, VACILLATING
a double-minded man unstable in all his ways
marked by hypocrisy : INSINCERE
Are we this type of person?
Are we insincere toward God?
Are we undecided?
Do we just choose God when it suits us?
Do we believe in many gods? Or do we believe in the one and only true God, YHWH?
Prayer
Father in Heaven, you know that I love you.
Yet you also know that I am very weak.
Bless me Father and grant me the grace of courage and strength.

The courage to stand for what I believe in.
The strength to be steady that you alone are God, and no one else.
Father, bless me and guide me to be faithful to you.

This we ask through Jesus, our messiah. Amen.
Challenge
For a week, try your best to make God the top priority in life… not your work, career, or money.